Advertising just got easier by linking the ARMA SmartCard with our Facebook media campaign.
Most advertisers are now turning to social media and consumers expect it.
ARMA's strategy is to educate consumers, encouraging them to look for trade qualified refrigeration and air conditioning specialists.
That's why we have designed our Facebook Consumer page and consumer webpages.
ARMA didn't stop there, we have also added a consumer forum to our website, connecting industry with consumers and offering expert advise
Combining the ARMA SmartCard and advertising campaign on Facebook brings industry and consumers together.
Providing HVACR businesses with the opportunity to advertise to millions of Australians.
Be a part of the revolution - Your ARMA SmartCard, inclusive of your business credentials are all you need.
Your business will be added to our map for consumers to easily locate you. (Example Below)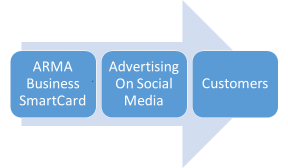 Your ARMA SmartCard already has all your business credentials so all you need to do is sign up here