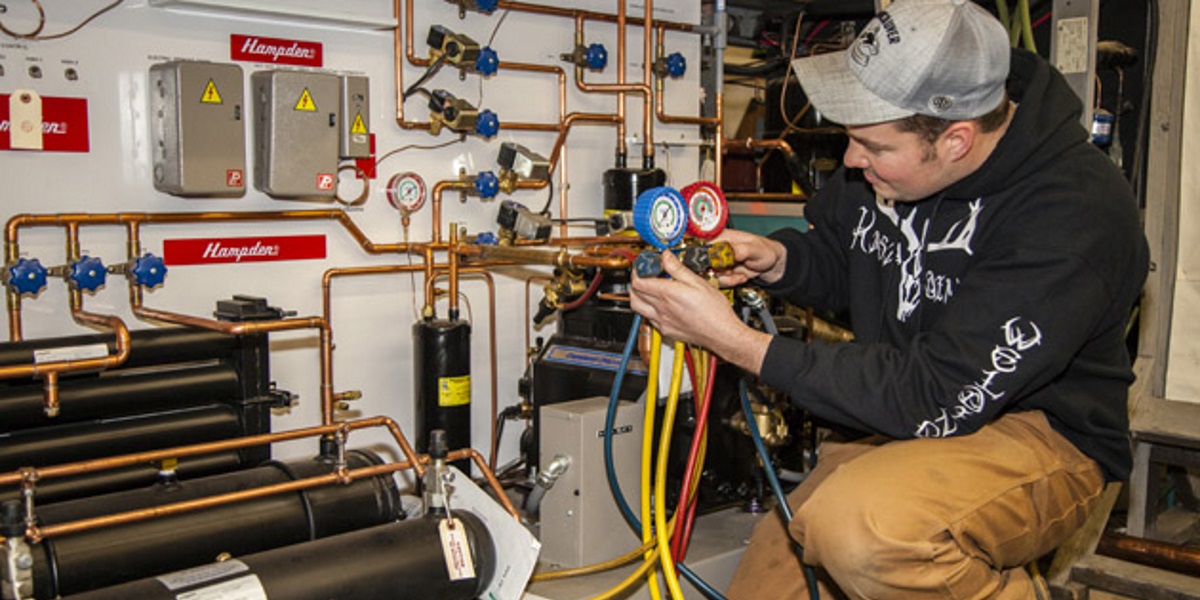 ARMA HAS THE RAC TRADE"S BACK!
After sending every QLD politician an email with a copy of ARMA's Statement of Position we are now seeing some great responses from the QLD government.
We can advise after a stakeholder's meeting with the QBCC in Early March, your ARMA representatives made it clear that the MEM30219 is not an acceptable qualification for a RAC licence in QLD.
In early April 2020 at the next meeting stakeholders were advised the MEM30219 qualification was being submitted to the QLD training ombudsman.
We are very pleased with this as the training ombudsman is independent of government and we are very confident that no ombudsman would ever consider this qualification adequate.
It is Arma's hope that in line with Victoria only the UEE32211 training package will be acceptable for a RAC licence in QLD.
We will keep you, the industry's trade at the coalface updated at every opportunity.
Sincerely
Your ARMA Team.
Queensland licensing a disaster for RAC trade, consumer safety - By Sandra Rossi | 24 April 2020
Workers without refrigeration and air conditioning qualifications have been given permission by the Queensland government to undertake HVACR projects under the state's new licensing regime.
The Queensland Building and Construction Commission (QBCC) scheme in does not recognise the RAC trade and its qualifications even after completing a four-year apprenticeship with on the job training.
The Australian Refrigeration Mechanics Association (ARMA) has slammed the legislation and called for the MEM30219 qualification – Certificate III in Engineering (mechanical trade) to be abolished.
ARMA CEO, Kim Limburg, said under the current QBCC licensing framework any tradesperson, especially those without RAC qualifications, can work in HVACR.
"Even a forklift driver and a weaving/knitting mechanic can obtain the license," she said. Read More
ARMA signals flaw in licence rules - By Mark Vender
The Australian Refrigeration Mechanics Association (ARMA) has highlighted an issue in the new QBCC licensing framework that allows the MEM30219 qualification to be accepted for air conditioning and refrigeration licences.
The qualification is listed in the Technical qualifications for licensing document, published by the Department of Housing and Public Works, for unlimited design, limited design and occupational licences in the air conditioning and refrigeration category.
ARMA, however, notes that the Certificate III in Engineering – Mechanical Trade (MEM30219) lacks any core unit levels of RAC trade competencies, and has elective RAC competencies removed. Read More
Queensland Government commits to licensing review - By Sandra Rossi | 1 May 2020
The Queensland Government will review its new licensing regime which allows refrigeration and air conditioning (RAC) work to be undertaken without any technical qualifications.
The licensing review is great news for industry and has alleviated fears of substandard installations, and safety risks to consumers and technicians.
In a letter to the Australian Refrigeration Council (ARC), the Queensland Government said it will work closely with industry to resolve the licensing issues and ensure workers are adequately skilled to perform the scope of work required for their licence.
ARC CEO, Glenn Evans, said it is a good win for industry.
Evans said licensing in other states align with ARC's refrigerant handling licence which requires RAC competencies to achieve both environmental and consumer protection outcomes. Read More
This content is restricted to site members. If you are an existing user, please log in through the Forum under the Home button, you will not be able to login here. New users may register below.