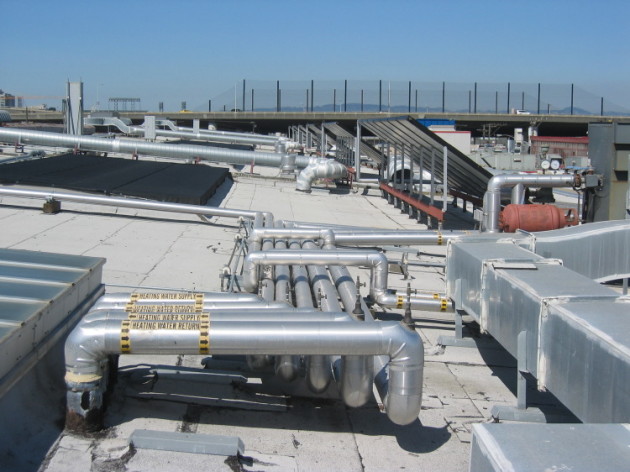 The Air Conditioning and Mechanical Contractors Association (AMCA) has called for the appointment of a dedicated federal Minister for Building and Construction to ensure a holistic approach is taken to manage a vital component of the Australian economy.
The sector accounts for eight per cent of total GDP, includes over 350,000 businesses and employs over one million people.
The call for a dedicated Minister is part of a list of recommendations detailed in a 26-page policy document released by AMCA in the lead up to the federal election.
AMCA executive director, Sumit Oberoi, said the organisation's members are typical of the highly skilled workforce that makes up this sector.
"Although often overshadowed, the lifeblood of the industry is undeniably the thousands of specialist subcontractors that perform the vast majority of construction work, and employ most of its workers," Oberoi said.
"But unfortunately subcontractors face an unacceptably high risk of insolvency which is why there is such a compelling case for reform."
With Australia's population predicted to grow to 39 million people by 2055, the country has to facilitate this growth while still maintaining a comfortable standard of living.
The AMCA's Policy Platform 2016 identifies five priorities, these are:
1) Rethinking models of procurement and fairer contracts
2) Unlocking the innovative potential of building information modelling
3) Empowering the built environment to deliver net zero emitting buildings
4) A more dynamic VET system with industry at its centre
5) Safer, healthier and more productive workplaces
Oberoi said the single greatest barrier to innovation is the traditional approach to contracting.
"The proclivity for lowest cost tendering especially of specialist trade contractors, erodes margins and prohibits innovation," he said.
"Such contractual arrangements also tend to sideline specialist trades until well after the design stage, diminishing their ability to engage in innovative thinking."
AMCA has recommended the development of a national BIM strategy and roadmap as well as more targeted incentives programs to the building sector.
Oberoi said the Emissions Reduction Fund (ERF) has effectively excluded many building projects from participation due to a variety of design hurdles, while various state-based energy efficiency obligation schemes have only been successful on a limited scale.
"Government should focus on providing incentives that are tailored to the built environment sector, that leverage off existing programs, and that can be scaled up to take advantage of the enormous emissions reductions opportunities available from the sector," he said.
At the same time, Oberoi said there is a significant lag between best practice applications and technologies and the current performance standards of the National Construction Code.
Another area in need of urgent reform is Australia's VET system.
VET qualifications, he said, need to be aligned with state-based trade licensing and registration regimes.
Read more at http://www.climatecontrolnews.com.au/news/latest/amca-identifies-policy-priorities-for-2016
This content is restricted to site members. If you are an existing user, please log in through the Forum under the Home button, you will not be able to login here. New users may register below.